Dig Deeper
Below are links to selected presentations, articles, and resources developed by Circular Matters team members.



Articles and Presentations
Susan Bush, Resource Recycling, The Power of a Plan, February 11, 2019
Susan Bush, U.S. EPA Sustainable Materials Management Academy, Pay As You Throw, July 26, 2018.
Betsy Dorn, NERC Spring Conference, The History of Recycling Market Development, April 3, 2018
Susan Bush and Betsy Dorn, Resource Recycling, In Our Opinion — How to Develop Resilient Markets at Home, November 14, 2017
Susan Bush and Betsy Dorn, Resource Recycling, Shaping the Future, September 12, 2016
Resources that Demonstrate Our Work
Carton Council Supporting Policy Tools
Keep America Beautiful Collaboration Guide
Keep America Beautiful Enforcement and Prosecution Guide
Keep America Beautiful Model Illegal Dumping and Litter Control Ordinance
Tennessee Sustainable Materials Management Plan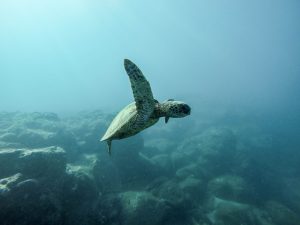 Recycling Market Development in the U.S.: Looking Back and Looking Forward
The Circular Matters Team, while with RSE USA, conducted research to develop a report about the history of recycling market development in the U.S., and thoughts on addressing today's recycling markets challenges. This project was generously supported by The American Chemistry Council, Trex Company, Inc., and The Oregon DEQ. The effort included conducting in-depth research and interviews with recycling market development professionals at the state and local levels.
Because developing domestic markets for recovered materials is such an important topic today, the project aims to provide insights and best practices from past efforts, such that the industry can collectively move forward, adapting strategies and learnings to suit current needs.
More Recycling contributed to this effort, and is developing a database of tools and resources to further support domestic recycling market development.