Work Examples
Below are links to selected work products, articles, presentations and other resources developed by Circular Matters team members in our effort to bring about the circular economy.
White Paper on Recycle-Ready Packaging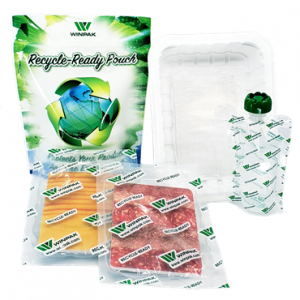 Circular Matters developed a white paper for Winpak LTD about Recycle-Ready flexible plastic packaging, its benefits and challenges, and its role in the Circular Economy.
Winpak LTD recently commissioned Circular Matters LLC to develop a white paper to comprehensively describe the circumstances facing the flexible plastic packaging (FPP) industry in its journey towards a Circular Economy and the role that Recycle-Ready innovations in flexible packaging play in advancing this initiative. FPP brings numerous benefits including lighter weight, extended product shelf life, strength, convenience features such as zippered closures, and the ability to fully evacuate contents. A significant drawback, however, has been a lack of sustainable end-of-life management options. In this paper, we describe the current state as the industry faces growing consumer concern regarding plastic waste and its end of life. We also note the strong collaboration and sense of urgency by all participants in the value chain to find sustainable end-of-life management solutions. Finally, given that a full Circular Economy will be several years away, the case is made for consideration of Recycle-Ready innovations today as an important step in achieving the Circular Economy.
Development of Policy Tools to Increase Recycling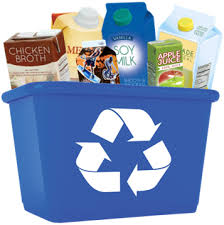 Circular Matters has helped the Carton Council expand recycling in the U.S. through the use of proven policies and best practices.
Because increasing recycling in general helps increase the quantity of cartons recycled, the Carton Council hired the Circular Matters Team to develop tools to enable communities and states to implement policies that increase recycling activity. These tools also encourage the use of best practices to implement policies and programs that maximize benefits.
Circular Matters also worked with the Carton Council to develop a white paper on funding mechanisms to support recycling systems. This paper is being used by several leading organizations currently as they consider feasible funding options and their strengths and drawbacks.
U.S. EPA Sustainable Materials Management Vision and Framework for Action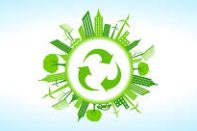 Circular Matters developed a forward-looking Desired End State Vision and Framework for Action to catalyze the circular economy.
Circular Matters, with input from U.S. EPA Region 4 and state agencies developed a Vision and Framework for Action to implement sustainable materials management in Region 4. It is envisioned that this vision will be shared with other regions.
The Framework incorporates life cycle analysis and systems thinking, and calls for a holistic, integrated approach that focuses on using fewer resources, avoiding toxics, and reducing environmental and social impacts. The Vision and Framework serves as guidance for all Region 4 states and provides a foundation for adoption in other EPA regions.
Tools and Guidance for Preventing Litter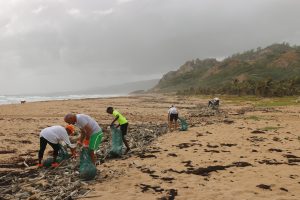 Circular Matters developed multiple guidance documents for Keep America Beautiful (KAB), the premier U.S. litter abatement organization, which empower local governments, KAB affiliates, and law enforcement agencies to effectively combat litter and illegal dumping.
The Circular Matters Team, while with RSE USA, developed several guidance documents and tools to help local and state governments effectively combat litter and illegal dumping. The team conducted extensive research, including in-depth interviews with world renowned experts on litter abatement and law enforcement. Work products included:
A dynamic, searchable litter research database, providing the most current, respected academic research on litter abatement
Litter abatement curriculum for KAB affiliates
Litter enforcement and prosecution guide
Litter and illegal dumping model ordinance
Collaboration guide, to enable local governments to effectively collaborate with other organizations, agencies and entities to combat litter
Tennessee Sustainable Materials Management Plan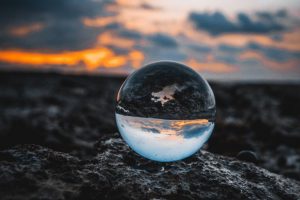 Tennessee's Sustainable Materials Management Plan has been instrumental in expanding recycling in the Volunteer State, and helping achieve objectives sooner than initially envisioned.
The Circular Matters Team, while with a prior firm, developed a Sustainable Materials Management Plan, incorporating many principles of the circular economy. Development of the Plan included several public information and input sessions which took place throughout the state. Considering and incorporating input from stakeholders was key to acceptance and adoption of the Plan.
The Plan was developed to achieve eight objectives through clearly described strategies and tactics. The plan has been instrumental in enabling TDEC to achieve most objectives well before the anticipated time frame.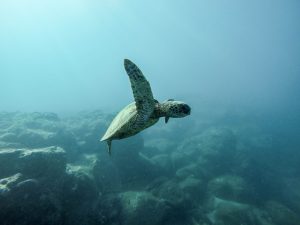 Articles and Presentations
Tim Buwalda, On-Demand Interview, "The Ins and Outs of Chemical Recycling," Plastics Recycling Update, March 2021
Susan Bush, Resource Recycling, The Power of a Plan, February 11, 2019
Susan Bush and Betsy Dorn, Recycling Market Development in the U.S. — Looking Back and Looking Ahead, January 2019
Susan Bush, U.S. EPA Sustainable Materials Management Academy, Pay As You Throw, July 26, 2018.
Betsy Dorn, SustPack Conference, Domestic Recycling Market Development: Key to Building a Circular U.S. Economy, March 12, 2020
Susan Bush and Betsy Dorn, Resource Recycling, In Our Opinion — How to Develop Resilient Markets at Home, November 14, 2017
Susan Bush and Betsy Dorn, Resource Recycling, Shaping the Future, September 12, 2016