The Circular Matters Team
Circular Matters LLC is a consulting firm specializing in sustainability and work in the sustainable materials management and circular economy arena. The principals of Circular Matters each have over 25 years of experience in sustainable materials management and recycling-related programs and policies, including extensive experience in recycling market development. Our associates are experienced, trusted partners with whom we have developed strong working relationships. They bring skills and expertise to our projects on an as-needed basis, enabling us to serve our clients effectively and efficiently.
Having worked for a broad array of public and private sector clients, we understand the diversity of issues and perspectives, and can effectively address the interests and concerns of all stakeholders involved.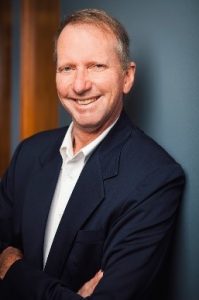 Tim Buwalda
Tim Buwalda, a principal with Circular Matters, has over 25 years of comprehensive recycling and solid waste management consulting experience, working extensively with companies and trade associations throughout North America. Tim holds a Bachelor of Science degree in Materials Science and Engineering, with additional specialization in plastics. He has a diverse range of hands-on experience and knowledge in a variety of areas including materials recovery facility design, financial analysis, policy analysis, recycling program evaluation and optimization, and development of recycling solutions for plastics, used tires, and recovered paper. Tim is a veteran who served in the U.S. Navy as a Civil Engineer Corps officer.
Susan Bush
Susan Bush, a principal with Circular Matters, has over 25 years of consulting experience in sustainable materials management, including developing state sustainable materials management plans, developing recycling market development plans, and evaluating policies, ibncluding extended producer responsibility (EPR) for packaging. She tracks state and federal policies relating to packaging and recycling, and helps clients understand the potential impacts of policy on their business. Susan has worked for an array of public and private-sector clients throughout North America, and has helped industry organizations expand recycling access, develop tool kits to boost recycling, and develop policy position statements, among others. Susan has a B.S. in Economics from Wake Forest University and an M.S. in Resource Economics from the University of Rhode Island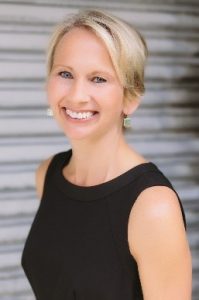 Ed Boisson
Ed Boisson has over 30 years of experience focused on recycling market development, working with government, private and non-profit clients in several U.S. states. He has led numerous recycling market, infrastructure and policy studies and has administered a variety of state market development programs and initiatives. In the early 1990s Ed managed the Policy Office and Recycling Loan Program for the California Integrated Waste Management Board (now CalRecycle) and in the late 1990s he was Executive Director of the Northeast Recycling Council for four years. His academic background includes a B.A. degree in Physics from the University of California, Santa Cruz and an M.S. degree in Environmental Systems from Humboldt State University. He currently lives with his wife Karen in his hometown of San Rafael, California.
Betsy Dorn
Betsy Dorn has over 35 years of professional experience managing, designing, and implementing recycling and solid waste management projects. For 30 years, Betsy has been a consultant assisting public and private sector clients develop plans, evaluate policies and operations, and launch new programs, including a variety of recycling market development projects. In recent years, Betsy's work has focused on the end-of-life management of packaging materials and packaging policy analysis. Prior to becoming a consultant, Betsy managed Mecklenburg County (Charlotte), N.C.'s Recycling Division for 6 years. Betsy has an undergraduate degree in Biology and a Master of Science in Public Health degree in Environmental Sciences and Engineering.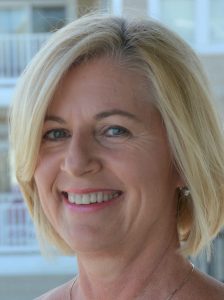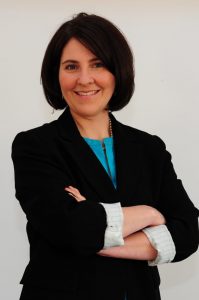 Isabelle Faucher
Isabelle Faucher has 13 years of direct experience in product stewardship on both the policy analysis and operational levels. Based in Canada, Isabelle has a wide breath of international experience. She has worked in Latin America in the areas of waste policy and inclusive recycling through the AVINA Foundation and the Regional Initiative for Inclusive Recycling (IRR), among others. She serves as a managing director of a packaging association in Canada. She is fluent in French and Spanish, in addition to English. Isabelle earned her Bachelor's degree in International Development Studies, with a focus on Environmental Science and her Master's degree, a Collaborative Program in Environmental Studies, from the University of Toronto.
Amy Perlmutter
Amy Perlmutter's practice includes strategy, stakeholder engagement, project management, communication, and mentoring, with a focus on growing cleaner technologies, policies, and practices. Based in Cambridge, her two primary areas of focus are Zero Waste and Green Chemistry. Throughout her over 35-year career, Amy has developed creative, leading edge programs, and has worked closely with businesses, government, academia, and not-for-profit sectors. Prior to consulting, Amy was the founding Executive Director of the Chelsea Center for Recycling and Economic Development, a program that supported and developed markets for secondary materials in Massachusetts; the Director of Recycling for the City and County of San Francisco; and the Director of Solid Waste for Passaic County, New Jersey. She is an advisor to clean tech start-ups Magnomer and Onvector and is a business sustainability mentor for Clean Tech Open. She has her BA in International Studies and Environmental Policy from UNC Chapel Hill, and her MPA from the Harvard Kennedy School of Government.